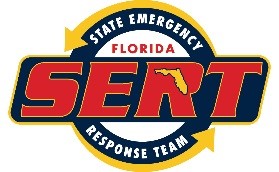 TALLAHASEE, Fla. – Florida homeowners and renters who registered for FEMA disaster assistance following Hurricane Michael are encouraged to notify FEMA of changes to their mailing address, phone number, email address, and if they discover additional damage or receive an insurance settlement
Homeowners and renters can track and update their information by:
Accessing DisasterAssistance.gov Calling 800-621-3362; TTY 800-462-7585. Applicants who use 711 or Video Relay Service may call 800-621-3362. The toll-free numbers are open 7 a.m. to 10 p.m. seven days a week.
Visiting a Mobile Registration Intake Center to register for disaster assistance or find more information about the types of help available. MRIC locations may change. A map of MRIC locations can be found at Floridadisaster.org/info/#mrics
Downloading the FEMA mobile app.
Talking face-to-face with a specialist at any Disaster Recovery Center (DRC) location. Go to Floridadisaster.org/info/#drcs for a list of DRCs.
Survivors who update their information must provide their nine-digit registration number which is listed on all correspondence from FEMA.
Survivors seeking a U.S. Small Business Administration (SBA) loan should complete the application as soon as possible. To apply for an SBA loan:
Go online to Disasterloan.sba.gov/ela
Call SBA's Disaster Assistance Customer Service Center at: 800-659-2955, TTY 800-877-8339 or Video Relay Service (VRS) 800-659-2955.
If the application is not approved, survivors may qualify for an Other Needs Assistance (ONA) grant through FEMA. ONA may be used for disaster-related child care, medical and dental expenses, automobile repair or replacement, and for damaged household items such as clothing or necessary educational materials.
To apply for ONA assistance, go to https://www.disasterassistance.gov/