A pair of intriguing USOs photographed off the coast of Northern Ireland, the discovery of an ancient Mayan ritual cave filled with artifacts, and several stories about odd events that seemed to suggest divine intervention were among the strange and unusual stories to cross our desk this week.
Archaeologists around the world were celebrating this week when news emerged out of Mexico of a truly astounding discovery: a long-lost Mayan ritual cave that contained a wealth of artifacts believed to have been untouched by human hands for nearly 1,000 years. Remarkably, the find occurred by accident as a team of researchers were actually looking for an underground water source considered sacred by the Mayans. Meanwhile, an almost reverse version of this story took place in San Francisco when a treasure hunter looking for a box of riches long rumored to be hidden at Golden Gate Park thought he hit pay dirt, but wound up digging up an elaborate hoax.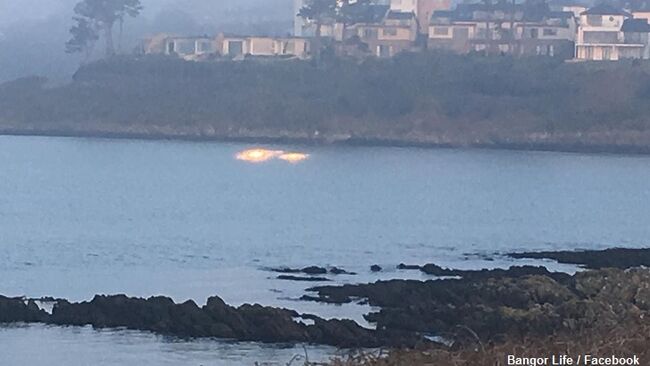 Weirdness on the water caught our attention this week in the form of two stories featuring classic paranormal phenomena. In Northern Ireland, a woman spotted two eerie glowing lights submerged underwater. While some have suggested that the oddities were simply divers, no one has stepped forward to lay claim to being the source of the USOs yet. Then, over in Scotland, Nessie made two appearances over the course of five days. The legendary alleged denizen of the deep first emerged from the water to surprise an on-site witness and then appeared on the Loch Ness webcam.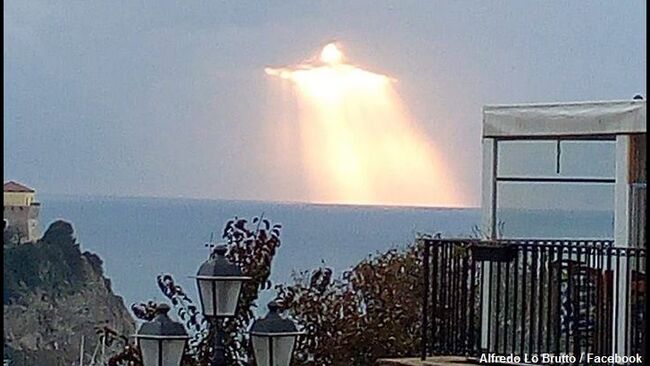 This past week saw an almost unsettling number of 'divine' stories pop up in the news, beginning with a church fire in West Virginia in which the building was destroyed, yet all of the Bibles survived the inferno unscathed. A few days later, a video from Turkey showed a proverbial guardian angel appear seemingly out of nowhere to save an unwitting shopkeeper from being smashed by a truck. And, finally, an artist in Italy photographed a jaw-dropping sunset that bore an uncanny resemblance to the Christ the Redeemer statue. We're not quite sure why so many stories of this kind turned up in the headlines this week, but we really hope it's not some kind of harbinger of things to come.
You can find more strange and unusual stories from the past week at the Coast to Coast AM website.